Kitchen & Bath Remodeling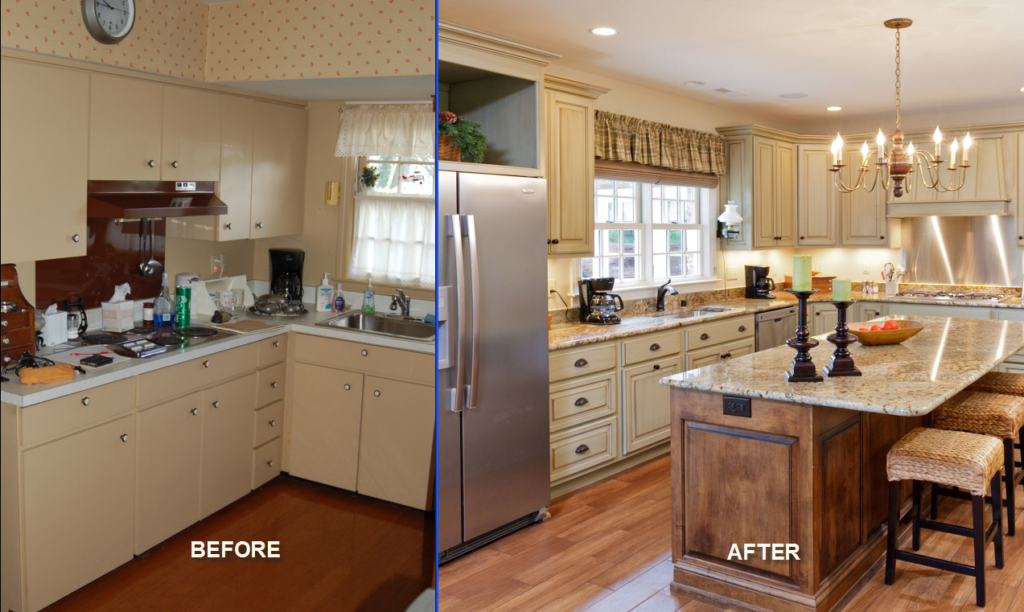 We do it all!
Kitchen & Bath Remodeling
Remodeling projects are a great way to revitalize and update the look and feel of your home or business. When it comes to Kitchen and Bath Remodeling, your Plumber plays a major role. Contracting Rooter Right gets you the proper support you need from start to finish. Our technicians can provide a consultation early in the planning process offering options and guidance that can help bring your vision to life.
Kitchen
There are a number of ways to renovate your kitchen that can drastically change the atmosphere of the room. For most, the kitchen is the heart of the home where the whole family congregates. Many aspects of kitchen remodeling projects require the expertise of a Plumber; rely on Rooter Right to provide exceptional service from the planning phase through to completion. The following are some of the ways we can help you rejuvenate an out of date kitchen:
Kitchen Sink Installation
Bar Sink Installation
New Faucets
Soap Dispensers
Garbage Disposals
Refrigerator Installation
Dishwasher Installation
Range Hood Installation
Gas and Electric Stove Installation
Microwave Installation
Bathrooms
Bathrooms can suffer a lot of wear and tear over time. Tubs, Toilets, Showers, and Sinks all have a shelf life. In some cases, fixtures no longer function as they did when new, in other cases, fixtures function but can have a very dated look. Regardless of your reasons for wanting a change, when the time comes, let Rooter Right guide you through the process. Our professional staff can have your bathroom looking and functioning like new in no time. Whether you are looking for a few small upgrades or a total redesign we have the ability to suit the needs of any home or business owner.
New Sinks
His and Hers Sinks
New Vanities
Pedestal Sinks
New Faucets
New Showers
New Bath Tubs
New Tub/Shower Combos
Tub/Shower Faucets
Rain Showers
Steam Showers
Jacuzzi Tubs
Garden Tubs
New Toilets
Bidets
Faucets & Accessories
We are partnered with suppliers that have numerous options to choose from when it comes to fixtures. From new contemporary faucet designs, to antique and retro styles, and everything in between, the choices are nearly limitless. Many bathroom faucets have matching counterparts and accessories so all of the features of your bathroom can follow a theme. Kitchen Sink Faucets are always evolving and becoming more versatile. Some models come with different accessories that can be directly mounted to your sink or counter tops. When choosing a faucet, quality is a major concern. You want a product that will stand up to the wear and tear of constantly being turned on and off over the years. Avoid faucets whose components are mostly plastic because in the world of faucets the phrase "you get what you pay for" rings true. Generally speaking, the more brass contained in a faucet, the longer its lifespan will be.
New Showers & Tubs
With so many product options available everyone has the ability to be their own interior decorator, the name of the game is choices, and there are more now than ever before. We encourage our customers to fully explore these vast options before making final decisions. No matter your vision, we have the skill and ability to bring it to life. We install Showers and Tubs of all kinds and can custom fit your bathroom to accommodate any style of tub or shower including:
Tub/Shower Combos
Stand Up Showers
Corner Showers
Steam Showers
Custom Designed Showers
Multi-Person Showers
Stand Alone Tubs
Jacuzzi Tubs
Walk-in Tubs
Claw Foot Tubs
Garden Tubs
Cast Iron Tubs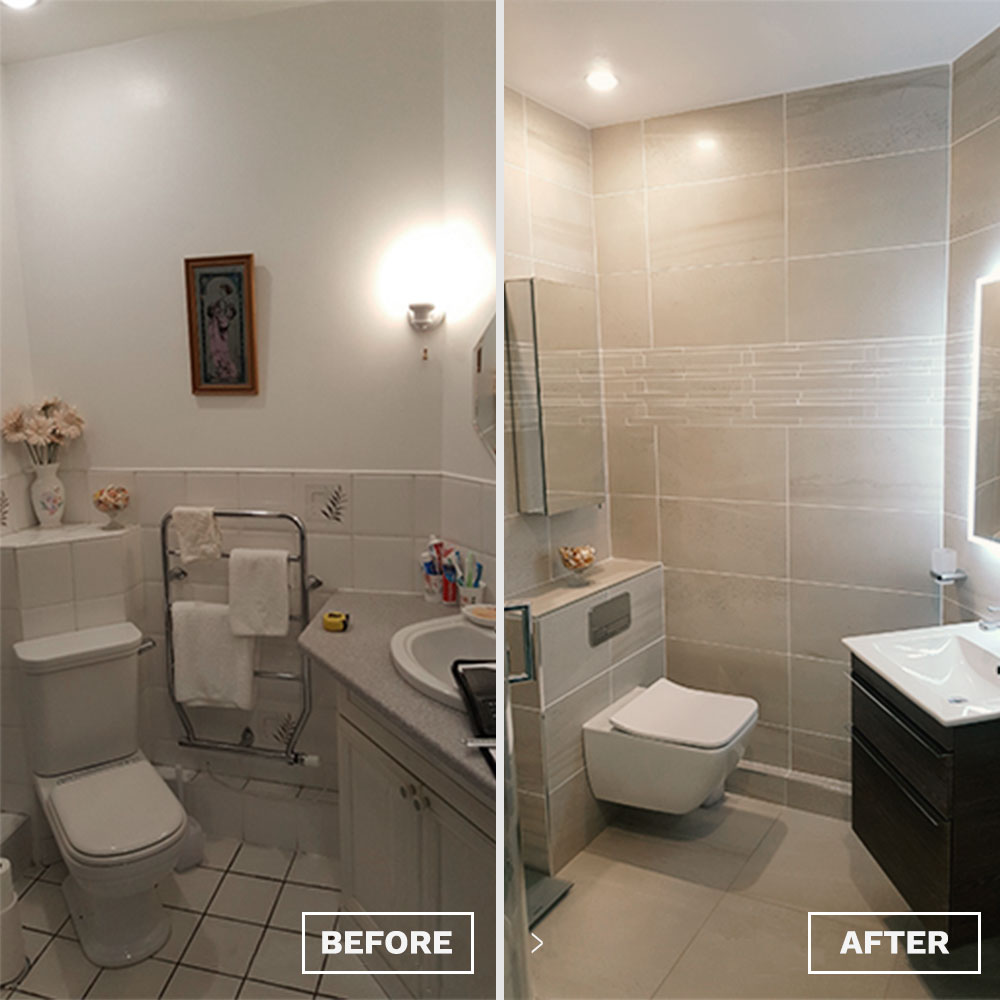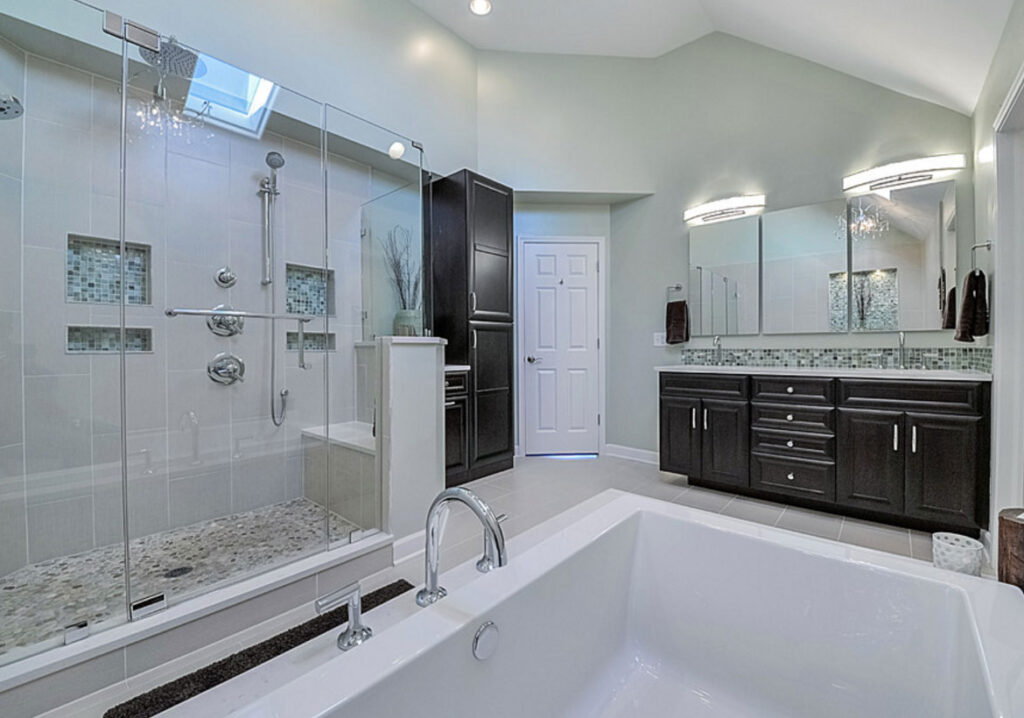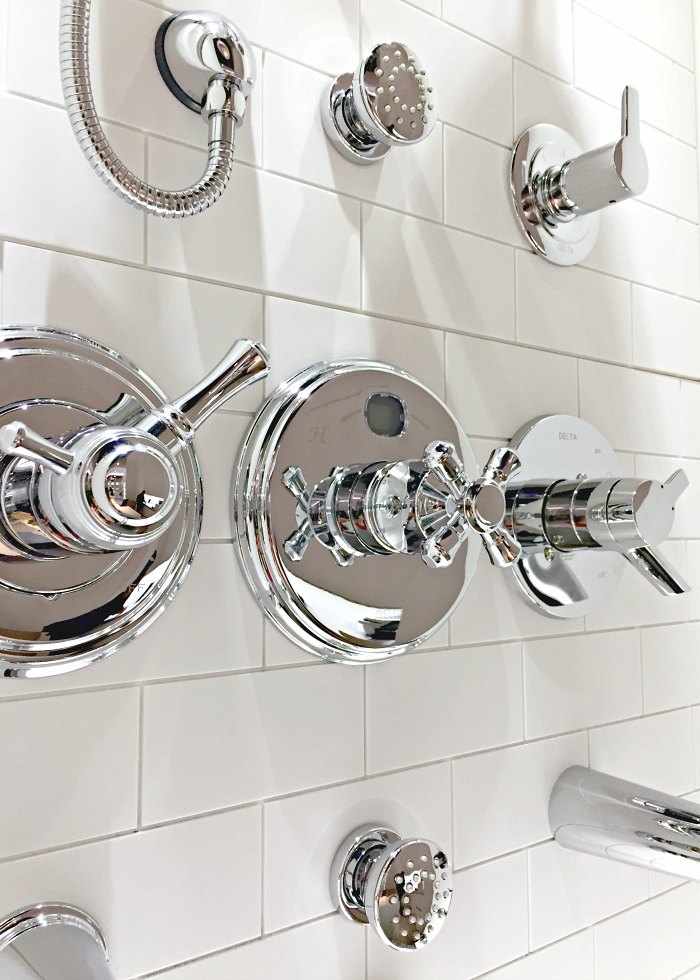 We have the expertise to not only install showers, but to create unique custom showers designed with the help and influence of our customers. From simple minor updates to fully customized total remodels, our team can take it from idea to reality.
Sinks, Vanities, Toilets, & More: The Sky Is The Limit
New Vanities, New Sinks, and New Toilets follow the same theme of, "abundant options," as the rest of the features of Bathroom Remodeling. If you find it we can install it. There are no limits as to what Rooter Right has the ability to install and make functional. Go Crazy. Let your imagination create that dream bathroom, and let Rooter Right build it. Schedule a consultation and let us show you where you can find your inspiration, and the steps necessary to bring it to life. We can guide you on how to choose the best upgrades while still remaining economical and efficient. We can also direct you on what features best suit your existing space, or, how you can change your existing space to better suit the new features you want to include.